Cloud Carbon Footprint
Free and Open Source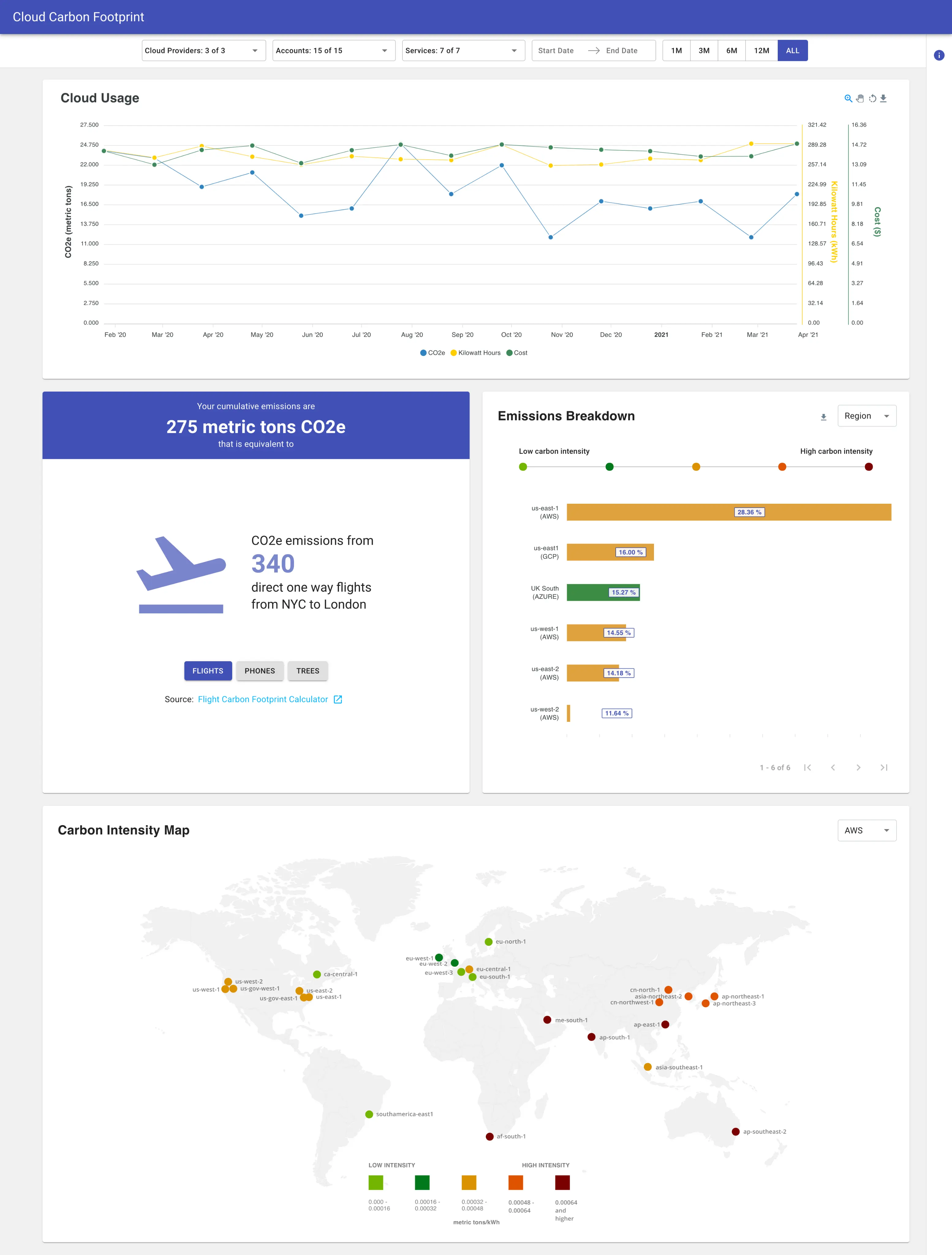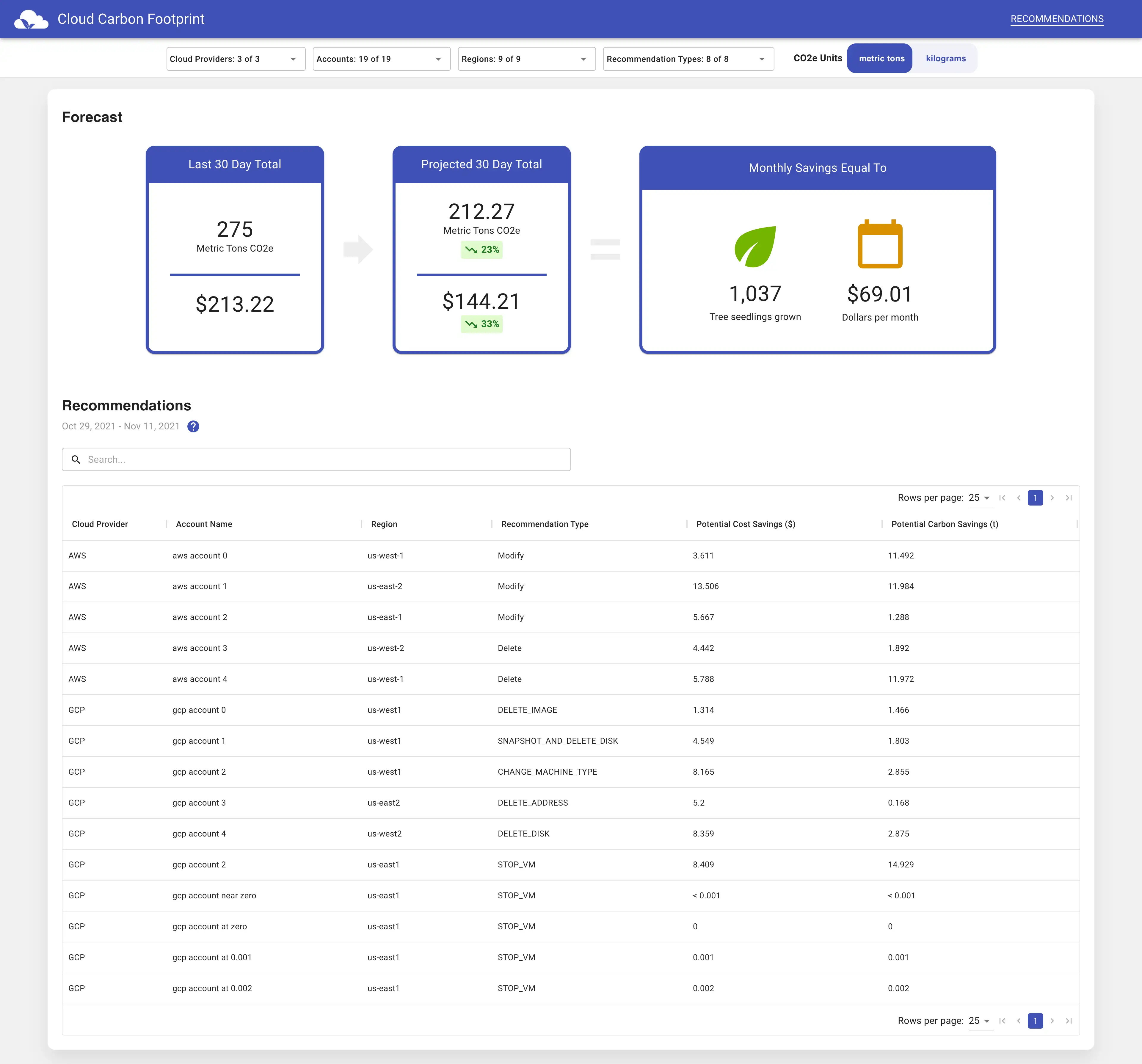 Get to know the carbon footprint of your cloud usage - and reduce it
Cloud Carbon Footprint is an open source tool that provides visibility and tooling to measure, monitor and reduce your cloud carbon emissions. We use best practice methodologies to convert cloud utilization into estimated energy usage and carbon emissions, producing metrics and carbon savings estimates that can be shared with employees, investors, and other stakeholders.
MEASURE AND CONTROL YOUR IMPACT
Cloud costs are through the roof...
Instead, identify trends, spikes, and opportunities for cost and carbon reduction. Prioritize amongst specific optimizations and forecast savings.
Carbon impact of your cloud use is unaccounted for...
Measure, monitor and report on your cloud carbon footprint as part of your Scope 3 emissions. Make it a key metric for developers and stakeholders alike in day to day and strategic decision making.
Need to meet sustainability targets...
Understand your cloud carbon footprint baseline and make specific, targeted reductions to reduce your emissions, such as rightsizing, deleting idle instances, and more.
Infrastructure inhibits speed to market...
You can enable faster experimentation and product delivery by reducing cloud waste. Automate green cloud approaches to reduce cycle times.
Solution Differentiators
Architected to work for multiple cloud providers including, AWS, Google Cloud, and Microsoft Azure, and displays cloud carbon metrics in a single holistic view
Provides estimates for both energy and carbon emissions for all types of cloud usage including embodied emissions from manufacturing, with the ability to drill down into emissions by cloud provider, account, service and time period.
Provides actionable recommendations for AWS and Google Cloud to reduce cost and carbon emissions, as well as projected savings and real world impact in trees planted.
Ability to measure usage at a granular service level and use actual server utilization rather than average utilization for hyperscale data centers
Monitors your energy usage and carbon footprint visually via graphs and charts or export metrics in CSV to share with stakeholders. Shows your emissions in terms of airline flights, phones charged and trees planet.
Provides multiple ways to integrate energy and carbon metrics in existing usage and billing data sets, data pipelines, monitoring systems or dashboard solutions.
The solution is open and extensible with the potential to add other cloud providers, on-prem or co-located data centers